The Easy Business Builder (EBB for short) is a business tool suite designed to help business owners build and promote their businesses. The tools include:
autoresponder
leads management system
newsletter mailer
page and capture form builder
and much more
EBB also includes an optional affiliate program. All members, including free members, may participate, at no cost or obligation, in the affiliate program.
Easy Business Builder Introduction
EBB was founded in 2015 by Jonathon Wallen and Todd Perry to be a premier business building and super affiliate platform.
As of December 10, 2018, Alexa.com ranks EBB as the 1,515,886th most popular site in the world and the 575,546th most popular site in the United States.
The Easy Business Builder is popular and successful because it brings many tools together that otherwise would have to be purchased separately. EBB is like a Swiss Army knife with many tools available to meet the needs of the users.
The following screenshot is a look at my EBB dashboard.
EBB provides a full set of tools for marketers and business owners focused on building lists of prospects and subscribers. The tools available include:
I discuss two of the more popular benefits of being an Easy Business Builder member.
Two Key EBB Services
Of all the tools available to members, I find the the autoresponders and capture page builder most appealing. Others may prefer some of the other benefits.
For example, someone who sponsors many affiliates into different programs, may find the prospect/lead management system the best tool. The tool enables members to organize leads into different groups and categories.
I have used many different autoresponders over the years, both free and paid. I find the EBB autoresponder to be easy to set up and use. The SPAM Score function is a handy way to evaluate the quality of your autoresponder messages. Low spam scores lessen the chances that your messages will end up in the recipient's SPAM box.
I was impressed with the second key benefit, the Lead Capture Page builder. This is the key to list building! The page builder enables a member to create pages such as Lead Capture Pages with opt-in form or squeeze pages leading to other websites. The page builder comes with templates, image library, and more.
For example, I made the following LCP with capture form in about an hour. It is not perfect, but certainly usable.
In addition to the page builder, EBB provides a banner creator tool as well. I created and use the following banner to promote a marketing ebook.
Easy Business Builder Costs
EBB has 5 membership options. The first is a no-cost membership designed to allow new members to explore the business building tools available. Besides the free option, there are 4 premium levels as shown below. The chart does not list all the features available with the Easy Business Builder (use the free membership to see all the tools and resources available).
starter
Simple, fast, and effective basic services
advanced
Popular membership option with unlimited services
Professional
Pro level provides more mailing power
Elite
Ultimate membership with the most power, biggest rewards, and highest commissions
Easy Business Builder Pros and Cons
Pros
Different levels of memberships starting with a no-cost membership.
Cost effective provides considerable value when compared to buying individual tool services from other vendors.
Effective way to organize and manage your business building efforts.
Ability to earn credits (points) to exchange into services including membership upgrades.
Ability to earn credits used to advertise to other members.
Excellent training documentation as well as "how to" videos.
Optional affiliate program for people wanting to promote and earn commissions. Commissions range from 10 to 40%.
Cons
Small membership base. As a result the EBB Bulletin Board and marketplace are not very active. This has the potential to be a positive giving members an opportunity to earn more commissions as the membership base expands.
There are better alternatives to the individual tools. There are many individual business tools available elsewhere that provide more features than the tools within the EBB tools suite.
Easy Business Builder Recommendation
I recommend Easy Business Builder for anyone looking for a suite of business tools at a reasonable price. I recommend exploring EBB with a no-cost membership. This gives an opportunity to see what is available and take advantage of the free tools.
Everyone can earn points that can be used to advertise to other members, to access premium content in our marketplace, and/or exchange for upgraded memberships.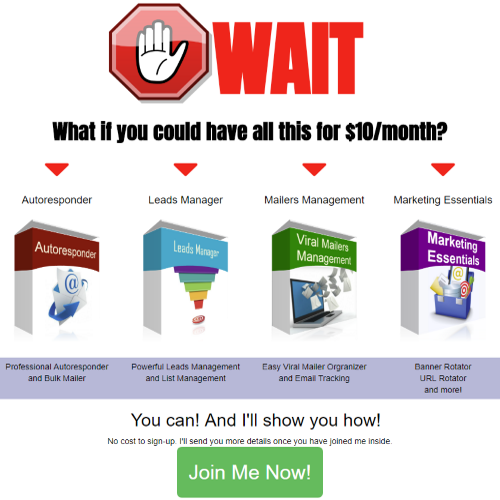 If you have any questions or comments about Easy Business Builder, please fill in and submit the form below. I love feedback.